QUALITY AND PRECISION
AT A FIXED PRICE
Photocad prototype stencils
The costs of providing a SMT stencil plays an important role in the assembly of prototypes and small series.
Photocad offers a cost-conscious alternative: a fully-fledged, laser-cut SMT stencil for a fixed price of 49,- €.
In addition, we produce sample stencils with special exposure for standard printers.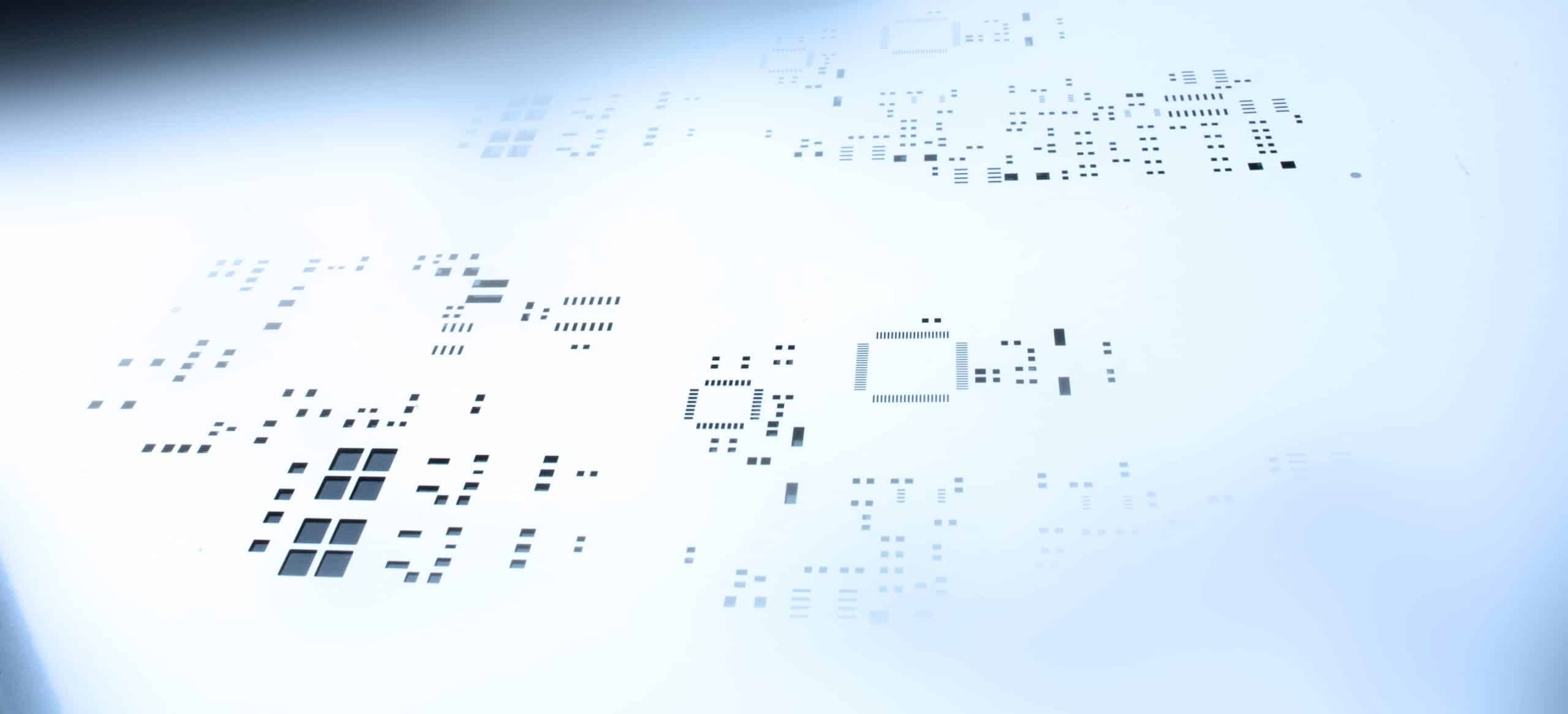 PROPERTIES AND ADVANTAGES
For the assembly of samples and prototypes, Photocad offers a fully-fledged, laser-cut SMT stencil for a fixed price of 49,- €.

PATTERN STENCIL WITH FLAT EDGE
You can use the pattern stencil with a flat edge if you have a stencil printer that supports this format. Alternatively, it is also possible to affix the stencil to a work table with tape and spread the solder paste on by hand.

PATTERN STENCIL WITH MOUNT FOR STANDARD PRINTER
If you wish to print your prototypes or models on your standard printer, then we can offer you the following solution:

For the one-off fee of 99,- €, we can produce a mount in 0.15 mm thick stainless steel that is fitted to the tensioning system in your standard printer. Put the SMT stencil for the assembly of the model or prototype into the mount and affix it with tape.

The mount ensures that the stencil can only be laid in the correct position (coating side up). You can now use this stencil as normal on your standard printer.*
*Please note that the printing parameters may need to be adjusted. If pressure and print speed are raised, then the stencil may come unstuck or move. Therefore we recommend that our standard stencils be used for volume production.